QDT in Brighton
Harriett's Press
Harriett's Press is our creative laundry space at Brighton Open Market. Come for a free wash and dry of your laundry load, a hot drink and try something creative while you wait.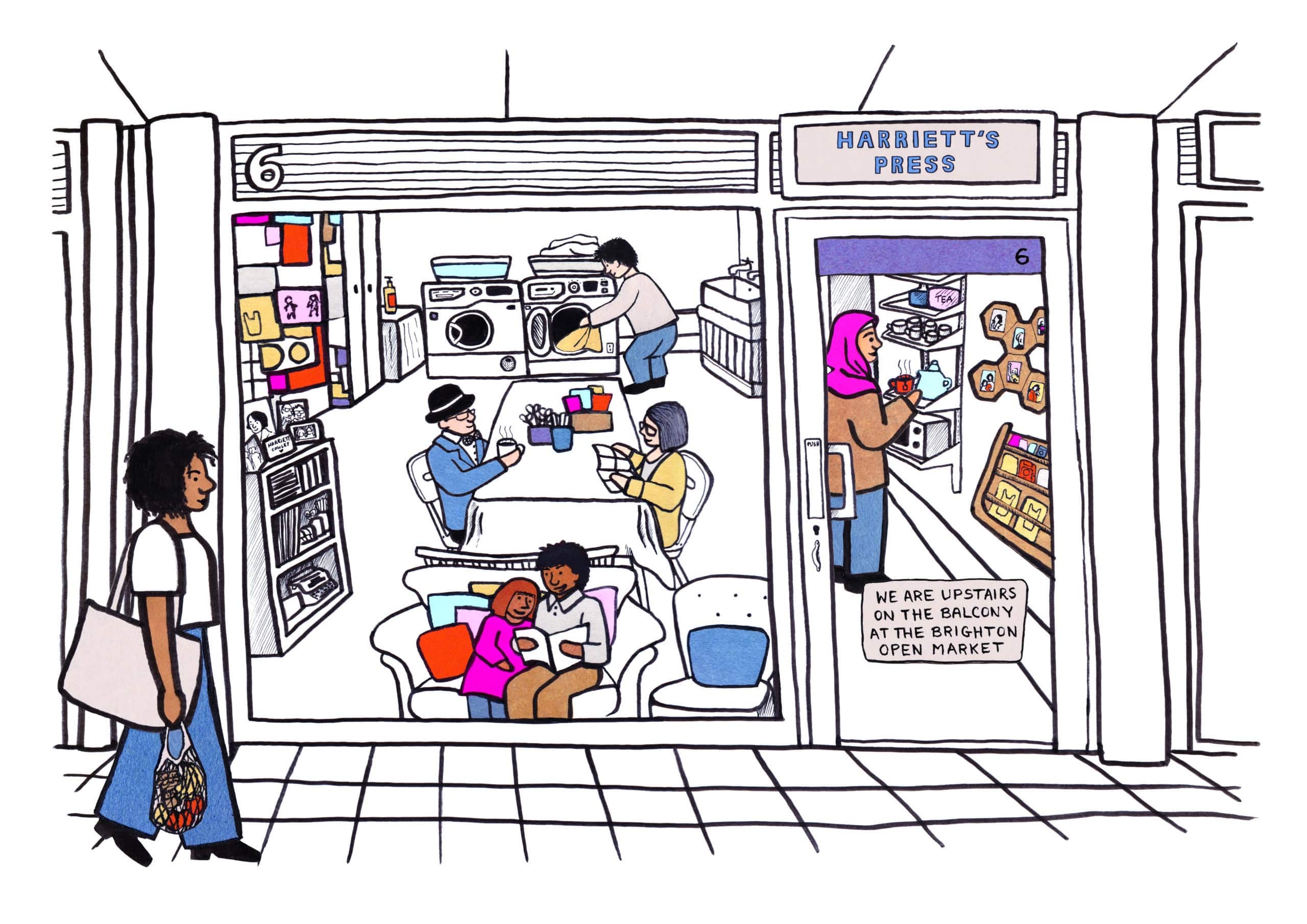 Illustration by Els Christensen
About the service
Book a time slot to come and use our washer and dryer for free. We have free detergent too.
The machines can hold a medium size load.
It takes 1.5-2 hours to wash and dry.
We have tea and creative activities on offer while you wait.
Book an appointment
You need to book an appointment to use this service.
Session times run Tuesday - Friday at these times:
9:30am - 11am
11am - 12:30pm
12:30pm - 2pm
Dates/ Creative Programme
Tuesday 31st September - Friday 3rd November
Seeds and Affirmations
Tuesday 7th - Friday 10th November
Origami Cranes
Tuesday 14th - Friday 17th November
Mandala Dot Painting
Tuesday 21st - Friday 24th November
Felting
Tuesday 28th November - Friday 1st December
Nature Garlands
Tuesday 5th - Friday 8th December
Turmeric Painting
Tuesday 12th - Friday 15th December
Lanterns
Get in touch with our friendly team
Read our safeguarding policy
Check out our proposal for a QDT Community Laundrette
About the artist
Project partners